Announcing Better Block: Perkins Overpass coming April 23-24, 2016
Hosts of Better Block BR Perkins Overpass, a two-day demonstration project that will transform two blocks of Perkins Road into a more pedestrian-friendly destination, including landscaping, parking, crosswalks, interactive artwork, and a pop-up park created by BREC, invite the public to experience the improvements and give their feedback. The event will take place on April 23 and 24, 2016, with activities planned throughout the weekend.
Hosted by the Office of the Mayor-President, City of Baton Rouge,Parish of East Baton Rouge, the city-parish Department of Transportation and Drainage, Greater Baton Rouge Association of REALTORS®, and Center for Planning Excellence (CPEX), Better Block BR Perkins Overpass is a way to test ideas for multi-modal transportation infrastructure and business access.
Perkins Road was identified in the FutureBR Comprehensive Plan for East Baton Rouge Parish as one of the first corridors that should apply a Complete Streets approach, which encourages streets designed for all users and all kinds of transportation. The installation will take place on Perkins Road between Christian Street and Ferndale Avenue.
"We are excited to build on the momentum from our previous Better Block demonstration and model these and other concepts in the Perkins Overpass area," said Stephen Bonnette, Director of the Department of Transportation and Drainage. "Demonstrations like the Better Block allow us to really gauge priority projects and provide proper emphasis for future transportation improvements in line with Mayor Holden's vision for Baton Rouge, by seeing them in action. Beyond modeling Complete Street concepts for the public, Better Block projects provide invaluable community feedback so that we can see which elements work that we can use to shape our planning, engineering and construction decisions going forward."
The Overpass area is already a popular destination for Baton Rougeans. However, as many Better Block events around the country have shown, including the 2013 Better Block demonstration here in Baton Rouge, improving safety and access for all kinds of transportation can increase the "Better Block BR will be a chance to try out on-street parking, comfortable gathering spaces, pedestrian crossings and other Complete Streets elements, while adding space for businesses," said Camille Manning-Broome, Senior Vice President at CPEX. "By improving infrastructure for other modes of transportation, you are introducing new customers to local businesses, you are creating a safer experience by creating defined areas for vehicles and other users, and you are giving people the option to get out of their cars to interact with their neighborhood and local retailers."
Preliminary meetings with nearby residents and merchants helped shape the demonstration design, and the public will have various opportunities to give feedback on what works best. People can see the ideas in action by walking, biking, or driving through the area and participating in events over the weekend. Area businesses are invited to extend their business out the front door, host events, or just enjoy the increased patronage.
"Supporting this project is a perfect fit for our membership," said Herb Gomez, Executive Vice President of the Greater Baton Rouge Association of REALTORS®. "Quality streets and public spaces play an important role in the strength of a neighborhood, and strong neighborhoods benefit everyone, including residents and businesspeople." Volunteer and financial support for the Better Block BR Perkins Overpass demonstrations are being provided by the Greater Baton Rouge Association of REALTORS®, the National Association of REALTORS®, and the Credit Bureau of Baton Rouge Foundation. The growing list of partners helping create the demonstrations include Baton Rouge Gallery, BREC, the BR Walls Project, elbow/room, LSU's Geaux BIG Volunteer effort, Mid City Redevelopment Alliance, and Varsity Sports.
For more information, keep up with Better Block BR on facebook.
Better Block BR: Government St. (2013)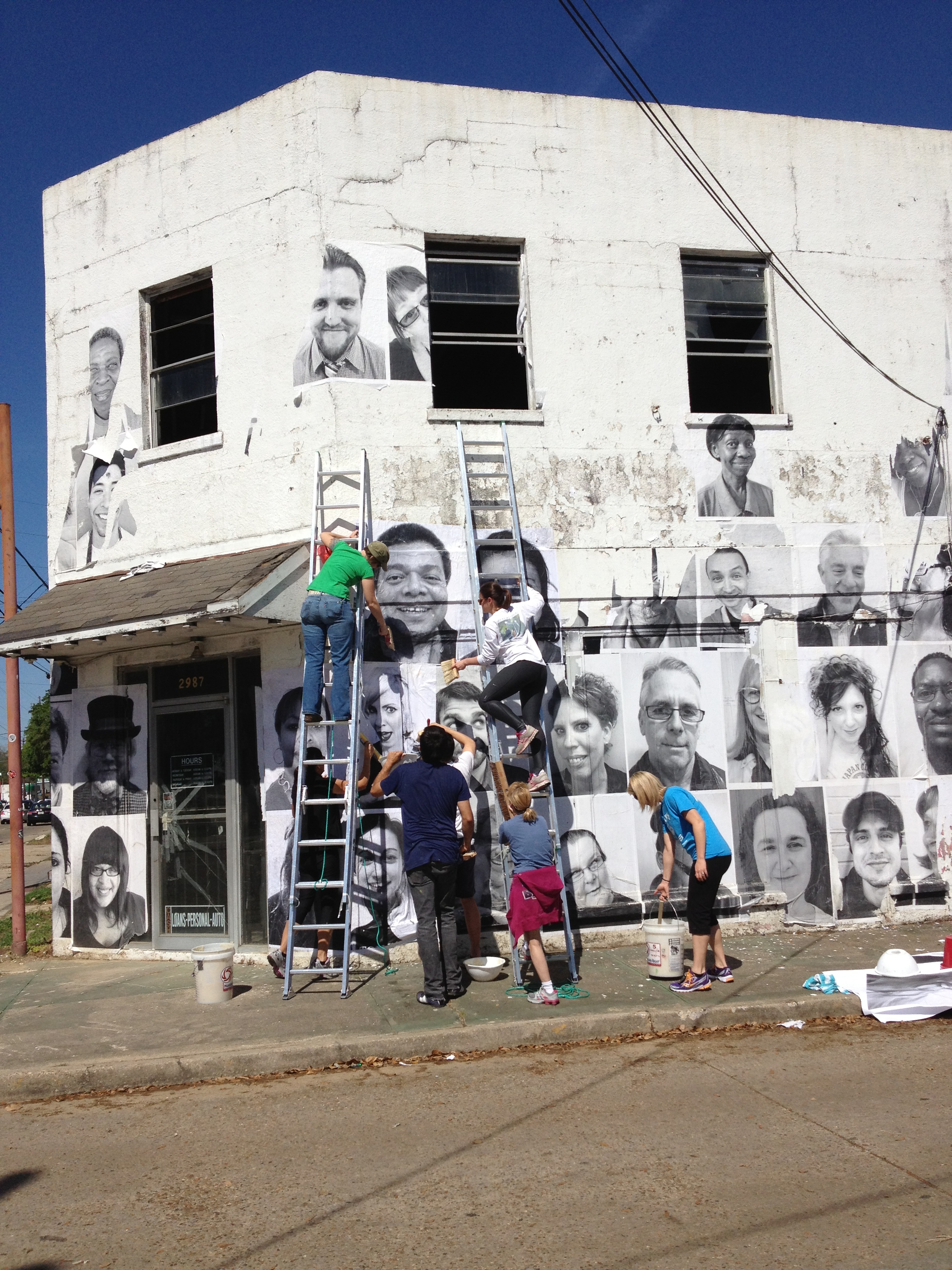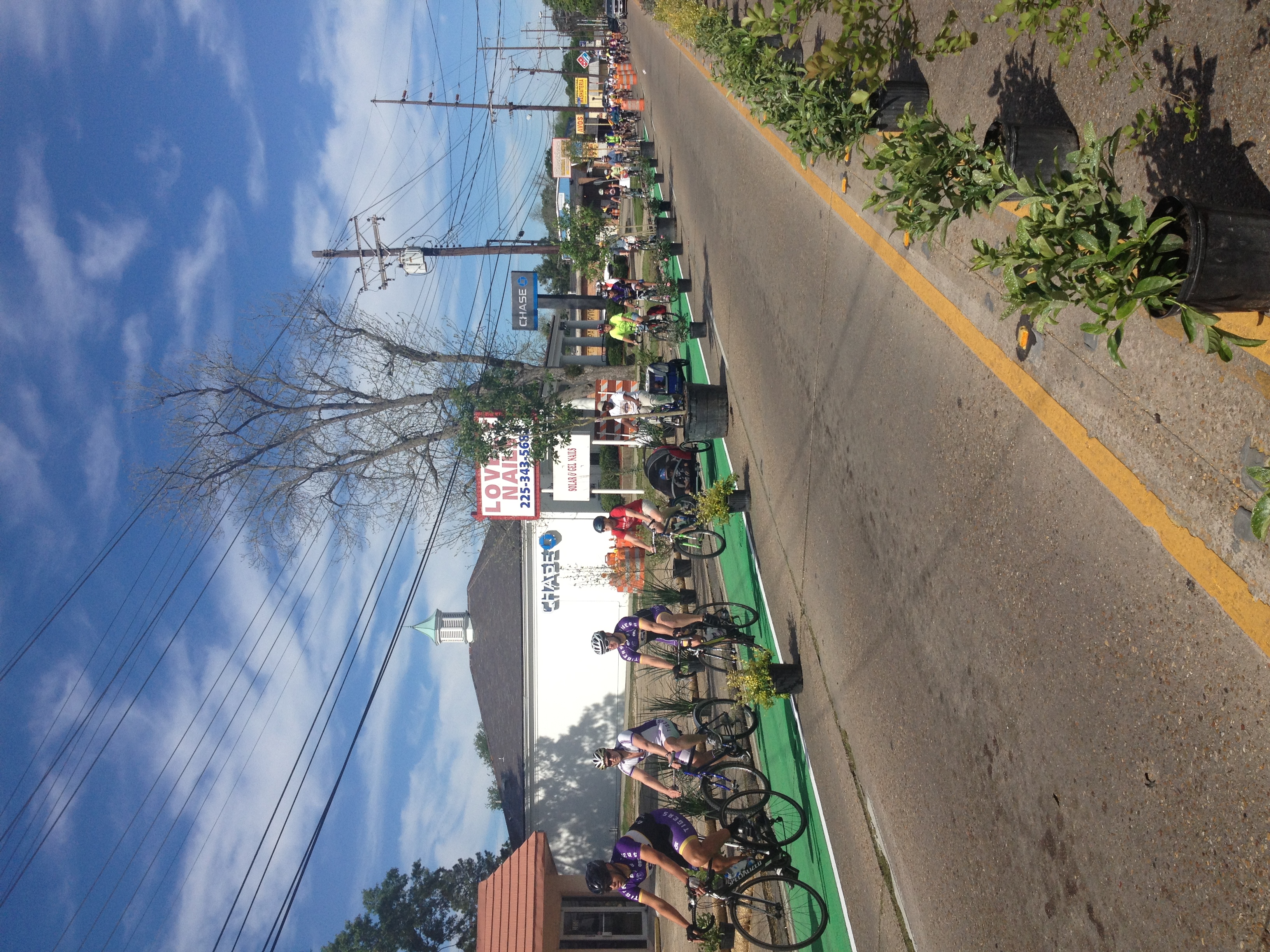 A project of the FutureBR Implementation Team, hosted by the Mayor's office of the City of Baton Rouge - Parish of East Baton Rouge, Center for Planning Excellence, and Mid City Redevelopment Alliance, 2013's Better Block BR featured a two day demonstration project on Government Street in Mid City on April 13th and 14th. This inaugural event explored possibilities for transforming the corridor into a vibrant and safe destination for pedestrians and cyclists, while maintaining quality road design that optimizes traffic flow and access to businesses.
With support from Stantec (formerly ABMB), Baton Rouge Area Chamber, BR Walls Project, East Baton Rouge Redevelopment Authority, elbow/room, Launch Media, Mid City Merchants, and a host of volunteer residents and businesses, the installation offered all users of a two block stretch (from Bedford to Beverly) a chance to experience new designs for the road, parking, sidewalks, landscaping, business façades, and bike lanes. These demonstrations hinge on community participation, so residents were encouraged to give input ahead of the event, feedback during and after the event, and stay engaged in ongoing community development.